Events
October 23, 2012
Mini-Psych School 2012: Can psychosis be prevented? (Class 3 of 5)
2012-10-23
Category: General Public Activities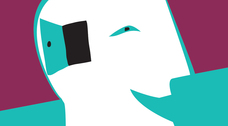 Is it possible to detect the factors that trigger psychotic episodes? Are the social pressures on youth (abuse, bullying, drug use) associated with the development of psychosis? Is it possible for people to recover and lead an active life?
Learning objectives:
Understand – Identify the nature of psychosis
Prevent – Understand the importance of prevention and early detection
Help – Learn how to live with psychosis and the weight of stigma when seeking help
Who
Ridha Joober, MD, PhD, Assistant Director, PEPP-Montréal, Institut Douglas, Researcher, Douglas Institute
When
7:00 to 9:00 pm
Where
Douglas Hall, Institut Douglas, 6875 boul. LaSalle, Montréal
How to get to the Douglas
On-site parking: 3$
Registration
You can register online or by mail by visiting the 2012 Session page of the Mini-Psych School.
Information
Annie Bouchard
info_At_douglas_dot_qc_dot_ca
Phone: 514-761-6131, ext. 2788