Events
October 30, 2012
Mini-Psych School 2012: Preventing Alzheimer's disease – An impossible dream? (Class 4 of 5)
2012-10-30
Category: General Public Activities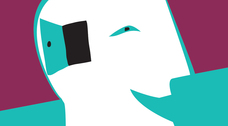 Did you know that if one of your parents suffered from Alzheimer's, your own chance of developing it increases by 50% or more? Worrisome? Yes! But new research is exploring ways to intervene early enough in the disease to prevent its devastating symptoms and its impact on our aging society.
Learning objectives:
Understand – Differentiate between "normal aging" of the mind and the signs of dementia (most often Alzheimer's)
Prevent – Identify factors that increase your risk of dementia and those that protect the aging brain
Help – Discuss recent research in this area and in the search for treatments that can promote brain health or prevent cognitive decline
Who
John Breitner, MD, MPH, Research Scientist, Douglas Institute, Director, Centre for Studies on Prevention of Alzheimer's Disease
When
7:00 to 9:00 pm
Where
Douglas Hall, Institut Douglas, 6875 boul. LaSalle, Montréal
How to get to the Douglas
On-site parking: 3$
Registration
You can register online or by mail by visiting the 2012 Session page of the Mini-Psych School.
Information
Annie Bouchard
info_At_douglas_dot_qc_dot_ca
Phone: 514-761-6131, ext. 2788