Events
November 06, 2012
Mini-Psych School 2012: Teenage angst or full-blown depression? – From evaluation to intervention (Class 5 of 5)
2012-11-06
Category: General Public Activities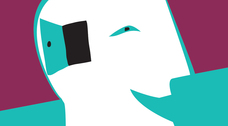 Adolescence is often a tough time for teens and for their parents. Everyone transitions to adulthood in a different way, but for some the journey is particularly difficult. Although these emotional upheavals may seem temporary, what if the feelings persist or hide something more alarming?
Learning objectives:
Understand – Demystify adolescent psychological development
Prevent – Learn to identify the signs of depression
Help – Use resources to support and intervene effectively with youth experiencing psychological distress
Who
Johanne Renaud, MD, MSc, FRCPC, Medical Chief, Youth Section, Depressive and Suicide Disorders Program, Douglas Institute, Standard Life Senior Fellow in Teen Mental Health
When
7:00 to 9:00 pm
Where
Douglas Hall, Institut Douglas, 6875 boul. LaSalle, Montréal
How to get to the Douglas
On-site parking: 3$
Registration
You can register online or by mail by visiting the 2012 Session page of the Mini-Psych School.
Information
Annie Bouchard
info_At_douglas_dot_qc_dot_ca
Phone: 514-761-6131, ext. 2788