User Panel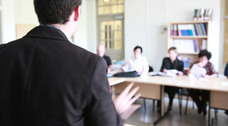 As the Douglas Institute is constantly looking to improve to better meet needs, a User Panel was created to get feedback about its services.

The concept is simple: a panel of users meets four times a year in a friendly atmosphere to talk about questions or issues they have been asked to discuss. The User Panel is different from a quality assessment program, in that this format lets us establish direct contact with the users of our ambulatory services in a climate of trust.
During the meetings, the panel can:
Formulate opinions on ambulatory services (outpatient clinics)
Respond to questions raised by Institute researchers or managers that relate to the assessment and improvement of service quality, among other things
Orient or validate the relevance of communication campaigns
The User Panel fulfils several goals, as it:
Documents user perspectives
Guides satisfaction studies
Brings decision-makers and users closer together
Performs follow-up on specific programs
Since 2005, the Mental Health Action Plan has brought about a major reorganization in the services offered at outpatient clinics. The User Panel therefore represents an important platform for understanding users' reality and getting their opinions on the current reform.
Composition
The User Panel is a closed group made up of administrative representatives and users who are recruited based on their recent experience with our ambulatory services as well as their ability to express themselves.
More specially, the panel is composed of thirteen volunteer users who were approached by the panel initiator and will sit on the panel for 3 years, and:
André Mpiana, clinical-administrative chief, Outpatient Services, Mood, Anxiety and Impulsivity Disorders Program
Francine Bourassa, Local Commissioner (ombudsman)
Michel Perreault, PhD, Research, Clinical Programs Directorate - ADM
Karine Ravenelle, coordinator, Users' Committee
Occasional guests, such as the Director General, the Director of Nursing, the Head of Communications Department or other department heads may come.
Topics discussed
The panel issues opinions on such issues:
Information given to patients following a reorganization of services
Strategic planning
Announcements of shutdowns
Terminology
Awareness campaigns on mental illness
The new version of the Code of Ethics
Information
André Mpiana, clinical-administrative chief, Outpatient Services, Mood, Anxiety and Impulsivity Disorders Program
Phone: 514-761-6131, ext. 4660
andre_dot_mpiana_At_douglas_dot_mcgill_dot_ca