AD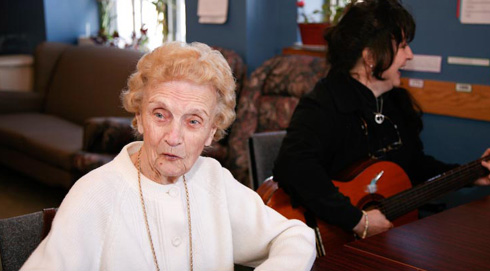 Alzheimer's Disease (AD)
Alzheimer's disease (AD) is a progressive degenerative disease of the brain which causes thinking and memory to become seriously impaired. AD is the most common cause of dementia. Dementia is a syndrome consisting of a number of symptoms that include loss of memory, judgment and reasoning, and changes in mood, behaviour and communication abilities.
The disease was first described by German psychiatrist Alois Alzheimer in 1906 and was named after him.
Most often, AD is diagnosed in people over 65 years of age. Although the course of Alzheimer's disease is different for every individual, there are many common symptoms. In the early stages, the most common symptom is the inability to acquire new memories, observed as a difficulty in recalling recent events.
To date, there is no known cure for AD. Current drug treatments may offer modest symptom relief, but none of the medications presently marketed for AD is known to delay or halt the progression of the disease.
On a more positive note, recent advances in biotechnology may allow us to detect brain changes before symptoms of AD appear.
Improvements in brain imaging and biochemical techniques allow us to see the brain and assess its function in greater detail than ever before. Given that the course of AD is typically asymptomatic for years, we want to develop an early detection of brain changes that may progress to AD and intervene far earlier in the disease process to slow down or reverse its progression.