Psychology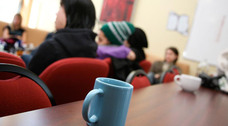 Psychologists at the Douglas Institute are involved in most of its programs. Students can thus receive training in one of the following services:
Services for Adolescents, Child Psychiatry Program
Severe Disruptive Disorders Program
Anxiety Disorders Clinic
Mood, Anxiety and Impulsivity Disorders Program: Bipolar and Depressive Disorders
Eating Disorders Program
Intensive Rehabilitation Unit
Prevention and Early Intervention Program for Psychosis (PEPP-Montréal)
Personality Disorders Clinic, Services for Adolescents
Evaluation-Liaison Module (MEL)
Neuropsychology
Please consult the 2016-2017 Residency and Internship Training Program to find information on internship opportunities at the Douglas Institute and how to register.

Training in any of these settings can be arranged in various combinations on a rotating or concurrent basis.
Students are encouraged to negotiate a contract with a supervisor from one main area, many of which have multiple supervisors. This will permit interns or residents to become acquainted with a variety of theoretical viewpoints and practical approaches. Students can also choose to work in two settings at two and one-half days each.
Acceptance for internships and residencies rests on the supervisors of the department or unit. We regret that the Douglas is unable to offer psychology trainees any remuneration.
Credits
Training at the Douglas Institute is recognised by all universities across the province. Students who belong to the McGill Psychology Internship Consortium also have their training recognized by the American Psychological Association (APA). This is an advantage for students, since the APA does not normally accredit non-paid training (which is offered at the Douglas and in most local training centres in Quebec).
Requirements
Students interested in this training program (residency or internship) must be enrolled in a master's or doctoral level program in clinical psychology at a registered university.

Their course background should provide them with basic knowledge of psychopathology, diagnostic assessments, interviewing techniques, and treatment planning.
Seminars and conferences
Interns and residents will be asked to participate in a number of theoretical and clinical seminars. Clinical case presentations are an integral part of such seminars, and students are expected to assume increasing responsibilities for presentations during their training. Communication skills are considered an essential part of a psychologist's work, and therefore clear and concise verbal and written expression on theoretical and clinical issues is emphasized during the training.

Since the Douglas is a large teaching institute, students will also have the opportunity to attend case conferences, lectures and seminars offered by professionals in other disciplines.
Undergraduate students
Undergraduate students pursuing a field placement with the Douglas Institute must do the following:
Print and fill out the Undergraduate Field Placement Application Form
Write a one-page letter of interest describing why you are pursuing a field placement with the Douglas Institute
Get a letter of reference from your department
Send your completed application along with your letter of interest, letter of reference, curriculum vitae and transcripts to Margaret Peggy O'Byrne, to the address below.
Following submittal of your application, you will be contacted for an interview with the undergraduate field placement committee.
Information
Margaret Peggy O'Byrne
Clinical Training Director-Psychology
Douglas Institute
6875 LaSalle Boulevard
Montreal, (Quebec) H4H 1R3

Tel.: 514-761-6131, ext. 3074
peggy_dot_obyrne_At_douglas_dot_mcgill_dot_ca