News
Implementation of the Quebec Charter for a healthy and diverse body image
The action plan spans over 3 years
2010-12-21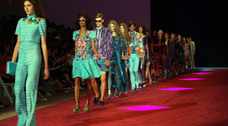 Last year's unveiling of the Quebec Charter for a healthy and diverse body image led to a thorough analysis of the fashion industry's different practices in Quebec, Canada and the rest of the world. As a result, an action plan was created to implement the Charter that will span over three years.
This action plan will primarily target young girls, aged 14 to 17, who are most vulnerable to the negative effects brought on by images of extreme thinness.

Howard Steiger, PhD, Director of the Eating Disorders Program at the Douglas Institute is co-president of the Charter working committee.