Anxiety Disorders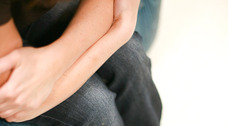 The Anxiety Disorders Clinic is a superspecialized consultation, assessment and treatment service for people between the ages of 18 and 65 who suffer from one or multiple anxiety disorders:
Panic disorder with or without agoraphobia
Social phobia
Generalized anxiety disorder
Obsessive-compulsive disorder
Post-traumatic stress disorder
Services provided
The clinic team provides short- to medium-term follow-up to stabilize patients and improve their quality of life.
Psychiatric and psychological assessments
Individual and/or group psychological therapy (group therapy offered in French and English for each anxiety disorder) using a cognitive-behavioural approach (CBT)
Consultations to clarify a diagnosis or give an opinion on medication
Once patients are stabilized, they may be referred to the Out-patient Clinic of the Mood, Anxiety and Impulsivity-Related Disorders Program at the Douglas Institute so that they can build on their skills or return to the community under the supervision of a doctor or community organization.
Access to services
To be admitted to the clinic, patients must be referred by a doctor and have a main diagnosis of anxiety disorder. The referral must be sent to the Evaluation Liaison Module (MEL) at the Douglas Institute.
Contact us
Douglas Institute
Anxiety Disorders Clinic
Newman Pavilion, 2nd Floor
6875, LaSalle boulevard
Montreal, (Quebec) H4H 1R3

Phone: 514-769-8502
Fax: 514-769-1745