Depressive Disorders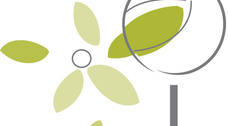 The Depressive and Suicide Disorders Program is a superspecialized (third-line) service for youth and adults who suffer from refractory and/or recurrent major depressive disorder with or without the presence of suicidal behaviour. The program offers cutting-edge treatment for clients and provides support to families to help them interact with the person in difficulty.
This program is specifically for:
Youth aged 6 to 18 years who present with mood disorders, such as major depression or dysthymia. These disorders may or may not be associated with anxiety, substance abuse, impulsivity or suicidal behaviour or thoughts.
Adults suffering from treatment-refractory major depressive disorder.
Individuals with a significant personal and/or family history of suicidal behaviour.
Services provided
Standardized, detailed psychiatric evaluation by a multidisciplinary team
Multimodal treatment approach (from 4 to 6 months) including individual, family and group therapy with or without pharmacotherapy (consultations on pharmacological strategies are also offered)
Treatment of severe suicidal behaviour and/or follow-up of individuals at risk (individual and group therapy)
Transcranial magnetic stimulation (TMS)
Interventions aimed at suicide prevention, the treatment of chronicity and other complications frequently associated with depression (i.e., school and/or work absenteeism or school drop-outs in children and adolescents), and family support
Support for and liaison with referring physicians
Access to services
To access the program, you need a doctor's referral, which must be sent:
For adults: to the Evaluation Liaison Module (MEL)
For youth: to the attention of the liaison agent of the Depressive Disorders Program
Research projects that integrate clinical practice
The team measures the effectiveness of therapeutic interventions at baseline and during treatment and follow-up. They also develop research projects that are integrated into clinical practice.
The McGill Group for Suicide Studies (MGSS), directed by Gustavo Turecki, MD, PhD, is interested in the risk factors associated with suicidal behaviour and related conditions, such as depression. The team uses a range of different approaches and methodologies to carry out its research.
The medical team
Medical Chief
Gustavo Turecki, MD, PhD

Program Chief
Carlos Dias, PhD, Adm. A.

Psychiatrists
Johanne Renaud, MD, FRCPC
Eduardo Chachamovich, M.D., Ph.D.
Fabrice Jollant, M.D., Ph.D.
Gustavo Turecki, MD, PhD
Marcelo Berlim, MD, MSc
Documentation
Depressive Disorders Program brochure for professionals (PDF)
McGill Group for Suicide Studies brochure (PDF)
Contact us
Douglas Institute
Depressive Disorders Program
FBC Pavilion, 3rd floor
6875 LaSalle Boulevard
Montreal, Quebec H4H 1R3