Brain Imaging Centre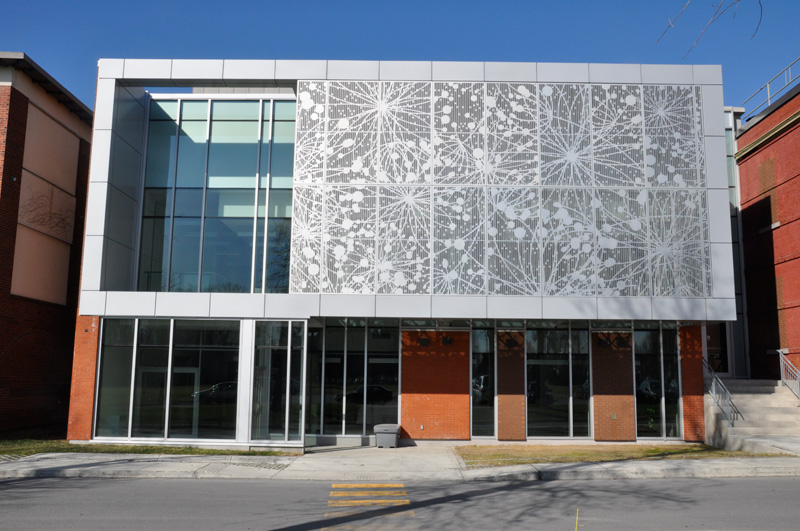 The Douglas Brain Imaging Centre, inaugurated in the spring of 2012, is a new state-of-the-art facility dedicated to conducting preclinical and clinical brain imaging research in the field of mental health. It houses two brain scanners:
These scanners are making possible:
Better diagnoses:
The scanners will identify biological markers of various mental disorders in the patients' brains. Currently, all diagnoses – including those of major depression, anxiety disorders, and schizophrenia - are based on the observation of patients and self-reports

Better prognoses:
New brain-imaging measures will enable researchers to make better predictions of the evolution of the patient's disorder, thus leading to better-adapted treatments

Longitudinal studies:
On-site scanners will make it possible to monitor the progress of more patients over longer time periods

The development of animal models for various mental disorders:
Researchers will be able to monitor animal brains over time and see how they are affected by such conditions as stress and substance abuse.
Research at the Brain Imaging Centre


Researchers at the Douglas BIC use several brain imaging methods, including MRI scanners, to non-invasively understand the brain structure and functions that are altered by mental illnesses.

The Douglas Institute's Brain Imaging Center (BIC) offers researchers a platform to analyse brain imaging data from functional and structural neuroimaging techniques. The BIC also contains:
research units dedicated to optogenetics and electrophysiology in small animals

resarch units dedicated to clinical trials, TMS and EEG in humans.
The research scientists primarily study:
The pathophysiology of several psychiatric diseases including schizophrenia, depression, post traumatic stress disorder, and ADHD

The cognitive functions in healthy subjects, such as emotional processing, spatial navigation, memory, and stress response.
Contact
Brain Imaging Center
Douglas Institute
6875 LaSalle Boulevard
Montreal, Quebec H4H 1R3

Tel.: 514-761-6131, ext. 4777
Fax: 514-888-4487
natasha_dot_rajah_At_douglas_dot_mcgill_dot_ca