When a person presents a danger to him or herself or others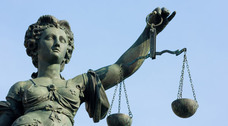 Sections 26 to 30 of the Civil Code of Québec as well as the Act respecting the Protection of persons whose mental state presents a danger to themselves or to others are applicable to all persons who suffer from a mental health problem and who at a given time presents a danger to themselves or to others to the extent that a preventive, temporary or Court-ordered confinement may by required.

Confinement procedures must be applied with respect to the fundamental rights of the patient, notably:
the right to inviolability, integrity and self-determination
the right to exercise free and informed choices
the right to autonomy, which presupposes the right to be informed
the right to refuse or consent to care
With this in mind, the Ministère de la Santé et des Services sociaux (MSSS) published a Practical Guide to Mental Health Rights in Quebec, which answers the most common questions of families and friends of people with mental health problems.
The different forms of confinement
Whether preventive, temporary or authorized, confinement does not equal authorization to treat the person against his or her will, unless required for emergency or hygiene purposes.
Preventive confinement
Preventive confinement is a legal measure allowing any physician to put a person representing a grave and immediate danger to him or herself or others under preventive confinement against his or her will, without having to obtain prior authorization from the Court and without having to have a psychiatric examination performed. This type of confinement cannot exceed 72 hours.
Temporary confinement
Temporary confinement is a legal measure issued by a judge from the Court of Québec that orders a person to submit to a psychiatric evaluation in a health institution designated for this purpose. Most often, a request for temporary confinement is presented in Court either by the family, relatives, physicians or any other interested parties.

The Court must have serious reasons to believe that a person should undergo this kind of evaluation due to his or her mental state. Following the order by the judge, the person is required to submit to a psychiatric evaluation, which consists of two reports written by two different psychiatrists.

The psychiatric evaluation reports must indicate whether the person represents a danger to him or herself or to others due to his or her mental state. If the first psychiatrist concludes that confinement is necessary, a second examination needs to be performed by another psychiatrist, who must reach the same decision. As soon as one of the psychiatrists concludes that confinement is not required, the person must be released or must voluntarily agree to be hospitalized.
Authorized confinement
Authorized confinement or confinement in an institution is a legal measure issued by a judge from the Court of Québec to order a person to submit to confinement in an institution for a period of time set by the judiciary. This decision is rendered following a presentation in Court of the two psychiatric examination reports that attest to the necessity of this confinement. The judge can authorize the confinement in an institution only if there are serious grounds to believe that the person is dangerous and that the confinement is necessary
Consent to care and authorization for treatment
All individuals have the basic right to accept or refuse care. A physician who wishes to treat a person must first obtain his or her free and informed consent. All individuals are presumed capable of making decisions that concern their well-being, and physicians must respect these decisions.
However, if a person categorically refuses to receive any treatment and is suspected of being incapable to consent to care, the psychiatrist must submit a request to the Superior Court to obtain authorization to provide care to the person despite his or her refusal. The physician must prove that the person is incapable and demonstrate that the benefits of the treatment outweigh the inconveniences for the person.
[Justice and Mental Health in Quebec] [When a person suffering from a mental disorder commits an offence] [The Programme d'accompagnement justice-santé mentale (PAJ-SM) in Montreal] [When a person presents a danger to him or herself or others]