News
Douglas-based research team obtains $1.5 million to study a new method of neuronal communication
2013-11-12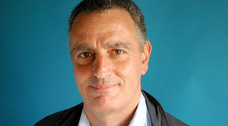 Salah El Mestikawy, PhD, a researcher at The Douglas Institute, along with his research team, have received $1.5 million to explore the dual signalling capacity of neurons. This research grant is one of five new Multi-Investigator Research Initiative (MIRI) grants awarded by Brain Canada with funds from the Canada Brain Research Fund and Partners. The Douglas team will work with colleagues at the University of Western Ontario.
In 2002, El Mestikawy and his team discovered that some neurons utilized not one, but two neurotransmitters to communicate with other neurons. "Our research has shown that neurons transmitting signals using primarily serotonin or acetylcholine also use glutamate as a second transmitter. This 'cellular bilingualism' could have a significant impact on our understanding and management of certain mental illnesses," he explained. El Mestikawy, also a professor at McGill University's Faculty of Medicine, holds a Canada Research Chair in Neurobiology.
The purpose of MIRI grants is to accelerate novel research and reduce the social and economic burden of neurological and mental health problems through prevention, early diagnosis, and treatment.
In 2013, MIRI grants were awarded for 10 research initiatives, including one on the epigenetic effects of adversity by Gustavo Turecki, MD, PhD, and Michael Meaney, PhD, both of whom are researchers at the Douglas.
Information
Florence Meney
Media Relation
Communications and public affairs
Phone: 514-761-6131, ext. 2769
Cell.: 514-835-3236
florence_dot_meney_At_douglas_dot_mcgill_dot_ca