Wellington Centre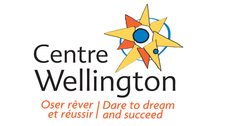 The Wellington Centre is a psychosocial rehabilitation and community support centre (Spectrum that aims to:
Develop social and community opportunities that allow people to take on concrete and significant roles within society
Demystify mental illness and educate those with severe mental health disorders about recovery and social inclusion
Recovery support services
SPECTRUM provides a range of services designed to support recovery by helping individuals live a normal, significant life in their community—a life that reflects their personal choices.
The Recovery Welcoming and Consultation Committee


It assists people referred to the service with the following steps:
The recovery interview
Orientation to program services
Individual follow-up, as required
Help using other resources
This committee also acts as a consultant for other health care workers.
Wellness and recovery services
It offers artistic, recreational and community integration activities to help individuals regain healthy habits that promote and structure their return to a daily routine.
Card workshop and papermaking workshop
Arts and crafts workshop
Ceramic and dried flower workshop
Woodworking workshop
Café l'Expertise
Greenhouses
Social integration and socio-professional services (offered by the Commission scolaire de Montréal and Lester B. Pearson school boards)
Work integration services
It helps individuals integrate into the workforce by offering assistance and support. These services include intensive support and social assistance along the path to employment.
Individual Placement and Support (IPS)
Interagir social assistance and support program
Boutique Uniquement Vôtre
Educational services
It helps individuals continue their education with the goal of obtaining a high school diploma.
Adapted Adult Education Program (Secondary I to V French and Mathematics) offered by the Wellington Centre
Partnership with the Pearson Adult and Career Centre (PACC)
Therapeutic and personal growth group
It teaches learning methods to help individuals gain information and knowledge to aid them on their personal path to recovery. The different meeting modules include:
The peer helper service
It guides individuals as they develop their personal Wellness Recovery Action Plan (WRAP), which is done either individually or in a group.
Access to services
Registration requires a referral from a doctor or a mental health worker in the program.
A new workshop space and boutique
The revitalization of the Wellington Centre is part of the collaborative agreement recently reached between the Douglas and the community group Les Impatients. This agreement will help anyone participating in the activities of both organizations pursue their creative endeavours. The inauguration took place in December 2009.
Contact us
Wellington Centre
4932 Wellington Street
Montreal, (Quebec) H4G 1X6

Phone: 514-768-2668, ext. 328