Prevention and Early Intervention Program for Psychosis (PEPP-Montréal)
Untreated first episode of psychosis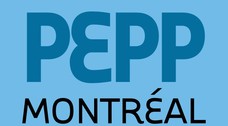 The Prevention and Early Intervention Program for Psychosis (PEPP-Montréal) is a program for young people who are experiencing an untreated first episode of psychosis. PEPP-Montréal's goal is to spur hope for full recovery in adolescents and young people suffering from psychosis.

"Early intervention" in psychosis is a relatively new concept in mental health. It is designed to improve outcomes in schizophrenia and other psychoses through earlier detection of untreated psychosis and effective treatments tailored to the specific phases of the disorder.
PEPP-Montréal accepts people:
Between the ages of 14 and 35
With an affective or non-affective psychotic disorder
Who have never been treated for psychosis or have taken anti-psychotic medication for no more than 30 days
Who do not suffer from organic brain damage, pervasive developmental disorder, mental retardation or epilepsy
Who are not forensic patients
Who live in the following areas: LaSalle, Verdun, Saint-Henri, Pointe Saint-Charles, Côte-Des-Neiges, Lachine, NDG/Montréal-Ouest, Ville Émard / Côte Saint-Paul, Westmount
Quick assessment and full medical and psychosocial treatment
It can be difficult for young people and their families to detect the early stages of psychosis. However, it is essential for psychotic disorders to be diagnosed and treated quickly to improve the chances of recovery and avoid delays in treatment.

This is why PEPP-Montréal offers a thorough assessment of psychotic symptoms by trained professionals. Families are invited to take part in the assessment process. If a patient is identified as very likely suffering from a psychotic disorder, a psychiatric assessment interview with a psychiatrist is arranged.

If the psychotic disorder diagnosis is confirmed, a case manager is assigned to the patient. The case manager will be the primary contact person and, together with the program psychiatrist, will take responsibility for the person's care for the duration of the program.

PEPP-Montréal team regularly evaluates the effectiveness of the treatment it provides and regularly monitors symptom severity, personal and family goals, and satisfaction with services through interviews and self-rating scales.
Access to services
Anyone meeting the requirements may contact PEPP-Montréal directly. A screening clinician will respond within three working days.
Research and clinical service go hand in hand
Research is an important and integral part of PEPP-Montréal. Through research activities in the program, clients and their families benefit from new knowledge, resulting in state-of-the-art diagnostic and treatment methods for the early stages of psychosis.
Contact us

PEPP-Montréal
Douglas Institute
Wilson Pavilion
6875 LaSalle Boulevard
Montreal, (Quebec) H4H 1R3