News
Anxiety and depression: an update on new developments
International Symposium - October 21 and 22, 2010
2010-10-19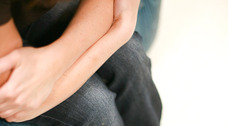 Ten experts in the fields of anxiety and depressive disorders from Harvard Medical School, the University of California, the University of Ottawa, and McGill University will share the latest knowledge about:
Recent evidence on the biological link between stress, anxiety, and depressive disorders
New developments in the diagnosis and treatment of anxiety and depressive disorders
The treatment of depression during pregnancy and postpartum depression
Depression and anxiety are treatable medical illnesses that currently affect almost 3.4 million Canadians. It is estimated that annually 12% of women and 7% of men suffer from anxiety and depression, yet more than two-thirds of people do not seek appropriate help and treatment for these conditions.
Dates
October 21 and 22, 2010

Location
Douglas Hall, Douglas Institute, 6875 LaSalle Blvd., Montreal
See directions on how to get to the Douglas.
On site parking: 3$
Time
8:30 a.m. - 4:30 p.m

This symposium is organized by the Douglas Institute and McGill University's Department of Psychiatry.

Organizing Committee
Drs. Hani Iskandar, Marcelo Berlim, John Pecknold, and Joseph Rochford; Elaine Mancina and Annie Paquette-Quintal.
Information
Florence Meney
Media Relation
Communications and public affairs
Phone: 514-761-6131, ext. 2769
Cell.: 514-835-3236
florence_dot_meney_At_douglas_dot_mcgill_dot_ca

Download (PDF)