Public Activities Program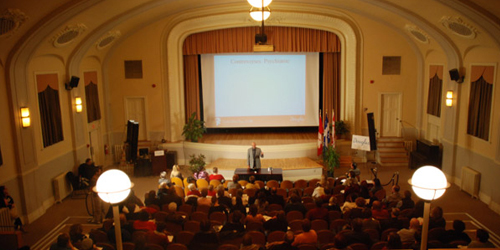 The prejudices and stigmatization surrounding mental illness prevent many people from speaking out and getting help. This is why a few years ago, the Douglas Institute created a Public Education Program that aims at dispelling the myths related to mental illness and fighting prejudices.

The more the public is informed, the more people will understand that it is possible to lead a satisfying and productive life with a mental illness that is correctly diagnosed, accepted and controlled.

The Institute organizes two main initiatives:
1. Mini-Psych School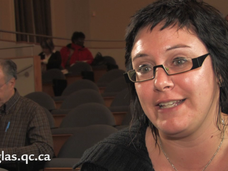 Participants of the 2009 Mini-Psych School talk about their experience
Every fall, Mini-Psych School offers classes on different mental illnesses. They are given by Douglas mental health researchers and professionals.
Each Mini-Psych school class is taped and broadcast on our
YouTube channel
, McGill University's iTunes U and Canal Savoir television station. The classes are also
available
on this web site.
The sale of Mini-Psych School DVDs helps fund the program. You can buy them from the Douglas Institute's online boutique.

In 2011, Accreditation Canada recognized Mini-Psych School as a best practice.
2. Frames of Mind



Frames of Mind is a Film Festival that deals with mental health problems. The screening is followed by a discussion between the audience, a Douglas expert, the film director and/or the actors.

Over the years, Frames of Mind teamed up with different partners in order to reach an ever larger public:
National Film Board
Radio-Canada
Cinéma du Parc
Les Rendez-vous du cinéma québécois
Ministry of Health and Social Services of Quebec
Chambre de commerce et d'industrie du Sud-Ouest de Montréal
In 2013, the Douglas Institute partners with the Blue Met Foundation and offers activities centrered around literature. Different Douglas experts take part in workshops and conferences of Blue Met Festival's mental health track.
Information