About us


The Douglas Institute is part of the Centre intégré universitaire de santé et de services sociaux (CIUSSS) de l'Ouest-de-l'Île-de-Montréal.
Other insatllations in the Centre intégré universitaire de santé et de services sociaux (CIUSSS) de l'Ouest-de-l'Île-de-Montréal :
And regroup three other installations :
Douglas Mental Health University Institute
The Douglas Institute mission
In collaboration with people living with mental health problem, their family and the community, the mission of the Douglas Institute is to:
Offer cutting-edge care and services
Advance and share knowledge in mental health
The Douglas Institute in numbers
266 beds
100 000 outpatient visits
1 "model" research centre according to the FRQ-S
1 of 2 most important research centre in mental health in Canada
More than 60 principal investigators; 3 are among the most cited in the world
300 students
1 unique brain bank in Canada with 3000 specimens
1 unique brain imaging centre entirely dedicated to mental health research in Quebec
1 neurophenotyping centre
8 care programs, from children to seniors
about 1 600 employees
Our mandate: care, teach, evaluate, discover and share
The Douglas is a mental health university institute under the terms of An Act Respecting Health Services and social Services. As such, the Douglas must, in addition to carrying out the activities inherent to its mission, offer specialized and ultra-specialized services (Care), participate in education (Teach), evaluate health technologies (Evaluate) and
manage an accredited research centre (Discover and Share).
Our certifications
Accreditation Canada has awarded the Institution unconditional accreditation until 2020. Consult the report (in French).



The Douglas Institute was also awarded with Milieu Novateur certification which recognizes the culture of innovation in Quebec health care organizations.

The Douglas Institute is the first mental health institution in the province to be granted Healthy Enterprise certification by the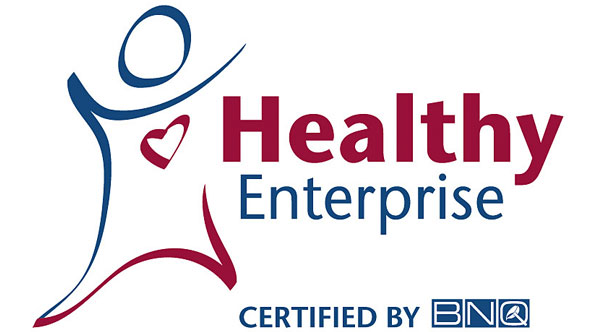 Bureau de normalisation du Québec (BNQ). This certification attests to the Douglas Institute's commitment towards the overall health of its employees.
On November 2012, the Douglas was awarded a level 2 BOMA BESt accreditation. This accreditation certifies that the Douglas applies best practices in terms of energy, water consumption, waste volume reduction, greenhouse gas emissions, indoor environment and environmental management system.